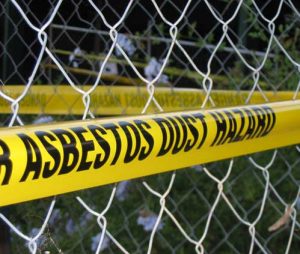 The cost of asbestos removal is a broad field and hopefully we can cover every base for you in this post… Factors include the type of asbestos, location, risk and quantity, among other variables.
Disposal Only
Although we would highly advise that your asbestos is dismantled by a trained and qualified expert, cement bonded asbestos is the only asbestos material which can be removed by a house holder. This is typically found as corrugated roofing or flat sheets to garages and sheds. If you have removed the cement bonded asbestos, be sure to place any small pieces in a sealed polythene sack as soon as they are dismantled.
Asbestos collection and disposal can be carried out by a non licensed professional for low risk materials, but they will have to dispose of the asbestos via a trusted and reputable waste transfer station. Customers are also to receive consignment notes for proof of the legitimate disposal method. Never mix your asbestos with other waste materials. A qualified asbestos disposal contractor will collect and pack the waste in a UN-approved packaging with a CDG hazard label and asbestos code information visible.
Prices for collection and disposal of low risk asbestos materials will depend on the size, location and type of asbestos. For small amounts of cement bonded asbestos, prices for disposal only will generally start from £50 for locations in Essex, Kent and London.
Asbestos Garage Roof Removal
Low risk asbestos material removal, such as cement bonded asbestos will be priced on the lower end of costs for dismantle and removal. The removal process still requires training; however, a license isn't necessary due to lower associated risks. Companies who carry out this type of work can quote lower than for licensed work as there is less hazard, risk or public concern. Depending on the size of the roof and ease of access, prices will typically start from £400 for asbestos garage roof removal in Essex, London and Kent.
Asbestos Artex Ceiling Removal
If your home was constructed prior to 1985 the textured coating most likely contains asbestos. However, before considering removal you may want to be 100% certain by carrying out a test/survey. DIY sampling kits will cost around £30 to £50 but we would recommend using a trained surveyor as to not risk releasing fibres. Prices typically start from £60 for a trained asbestos surveyor to take a sample and send off for analysis. An emergency analysis may be presented withing 24 hours but expect to wait up to 7 days for a return of results.
Undisturbed and in good condition, artex posses little to no risk to human health. However, you may want peace of mind or are in the process of home renovation. When proceeding with an asbestos artex ceiling removal, steps must be taken "to prevent or reduce the spread of asbestos" under the Control of Asbestos Regulations (CAR). In addition, CAR states that the work should "only be carried out by trained and competent staff, using appropriate control measures." This means that all only trained staff are to be in the near vicinity while the removal process is carried out. The asbestos operative will ensure that the area is correctly protected with polythene sheeting and all dust is removed from the area. Removal always takes place under controlled conditions using a negative pressure unit and includes the construction of a temporary airlock. 
Depending on the size of the area, expect to pay upwards of £1,500 for asbestos ceiling removal in Essex, London and Kent.
Asbestos Floor Tile Removal
Typically the cost of asbestos floor tiles (vinyl) will be around £10 to £15 per square meter in Essex, London and Kent. The definitive way to find out if tiles contain asbestos is to have them tested. As above, we would recommend a trained asbestos surveyor to carry out the testing procedure. Pre 1980's homes are more likely to contain asbestos tiles and you may find that some have been encapsulated while renovating a bathroom or kitchen. Asbestos tiles were broadly utilised in the UK in new house builds around 1946 to 1980. Be certain not to disturb the tiles by drilling or breaking up the floor. Removing asbestos floor tiles is a task that needs to be carried out under strict conditions. Smart Asbestos Solutions always advise that you hire a trained asbestos removal expert for asbestos floor tile removal
Asbestos Lagging and Insulation
 Asbestos insulation or asbestos thermal pipe lagging is a high hazard asbestos product which should only be removed by fully trained and licensed professionals. It is a highly friable material meaning that the asbestos is easily crumbled or reduced to powder. This poses the maximum amount of risk when removing the asbestos containing material. The size and location of the asbestos lagging/insulation will be a factor in pricing, also the type of material considering the risk. Expect a minimum charge of £1000 upwards for the safe removal of asbestos insulation and lagging.
Safety First
There are many types of asbestos that can be found in building in the United Kingdom. Smart Asbestos Solutions always advises that you use a fully trained operative to remove asbestos safely. You can get free quotes for any type of asbestos removal in Essex, London and Kent through contacting the experts – Click Here